Survey All Your Marketing Questions
Use beautiful and engaging surveys to drive business, marketing, and sales growth
Analyze Your Results Like a Pro
Powerful insights without the hassle

Uncover critical consumer insights with a highly visual dashboard that allows you to understand your data in seconds.

Advanced analysis made
absurdly simple

Use smart segmentation to instantaneously translate survey results into action.
No spreadsheets or research background needed.

Spread the word

Share results directly and collaborate with entire teams and departments, adding exponential value to your survey data.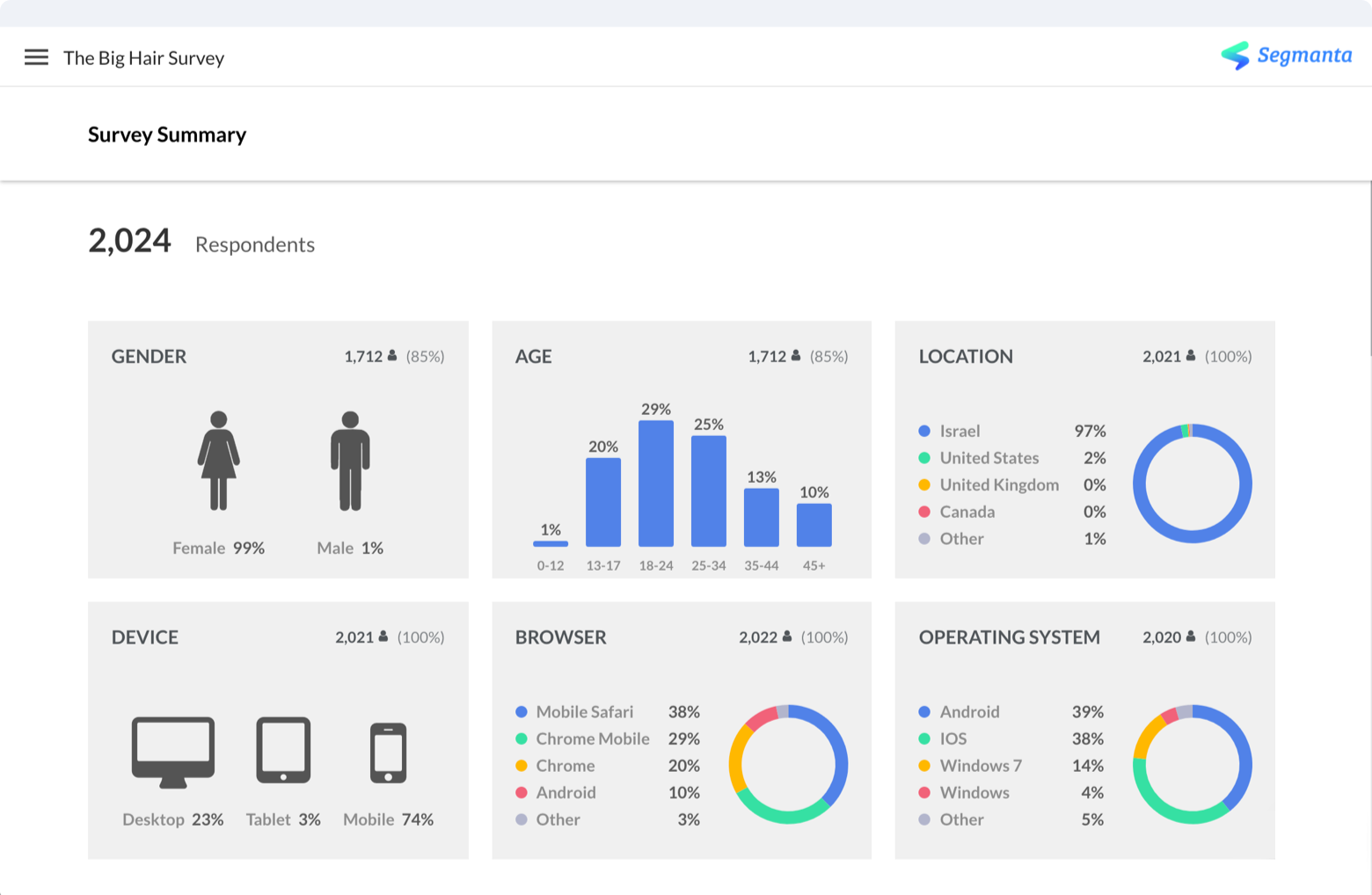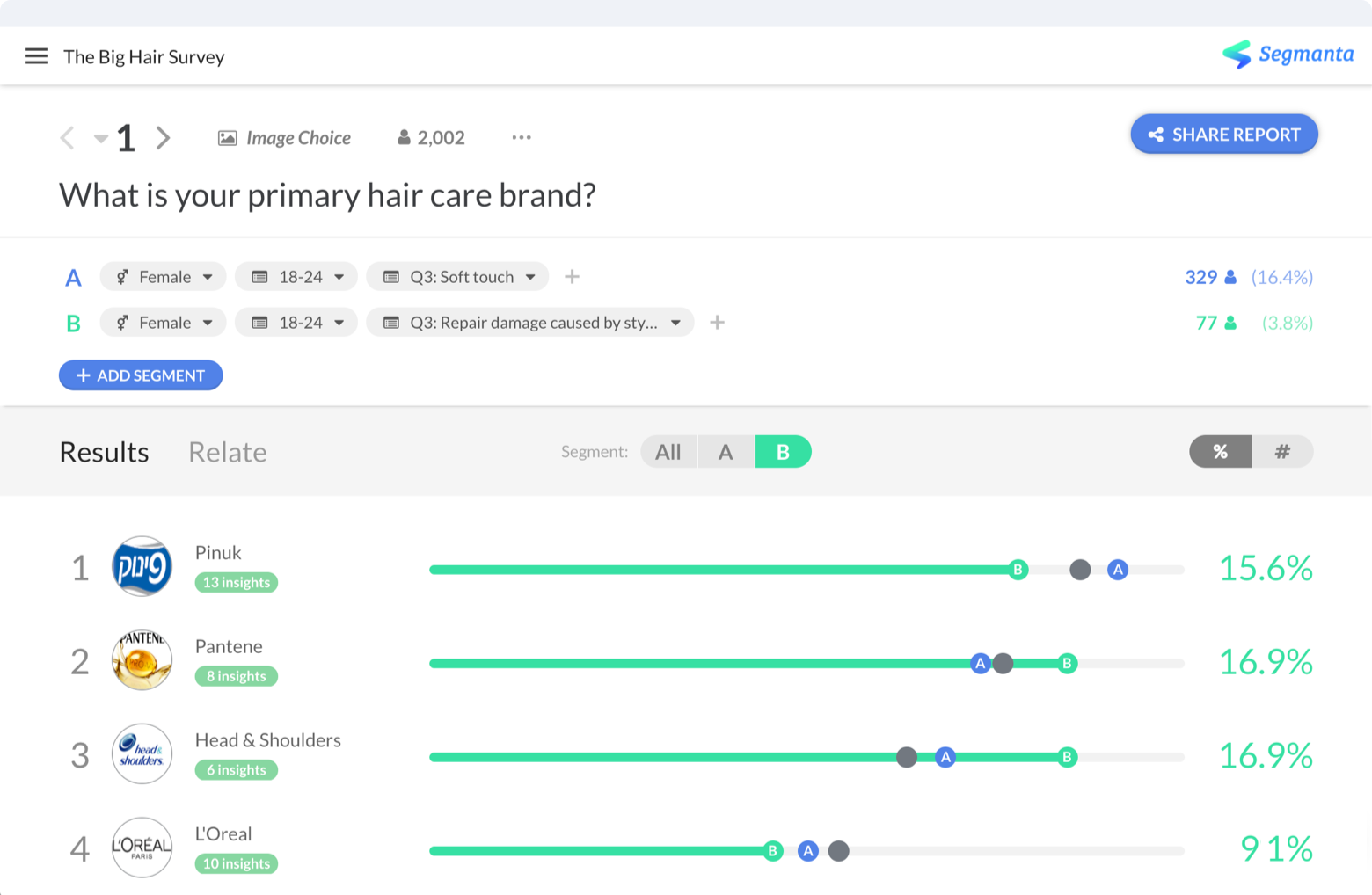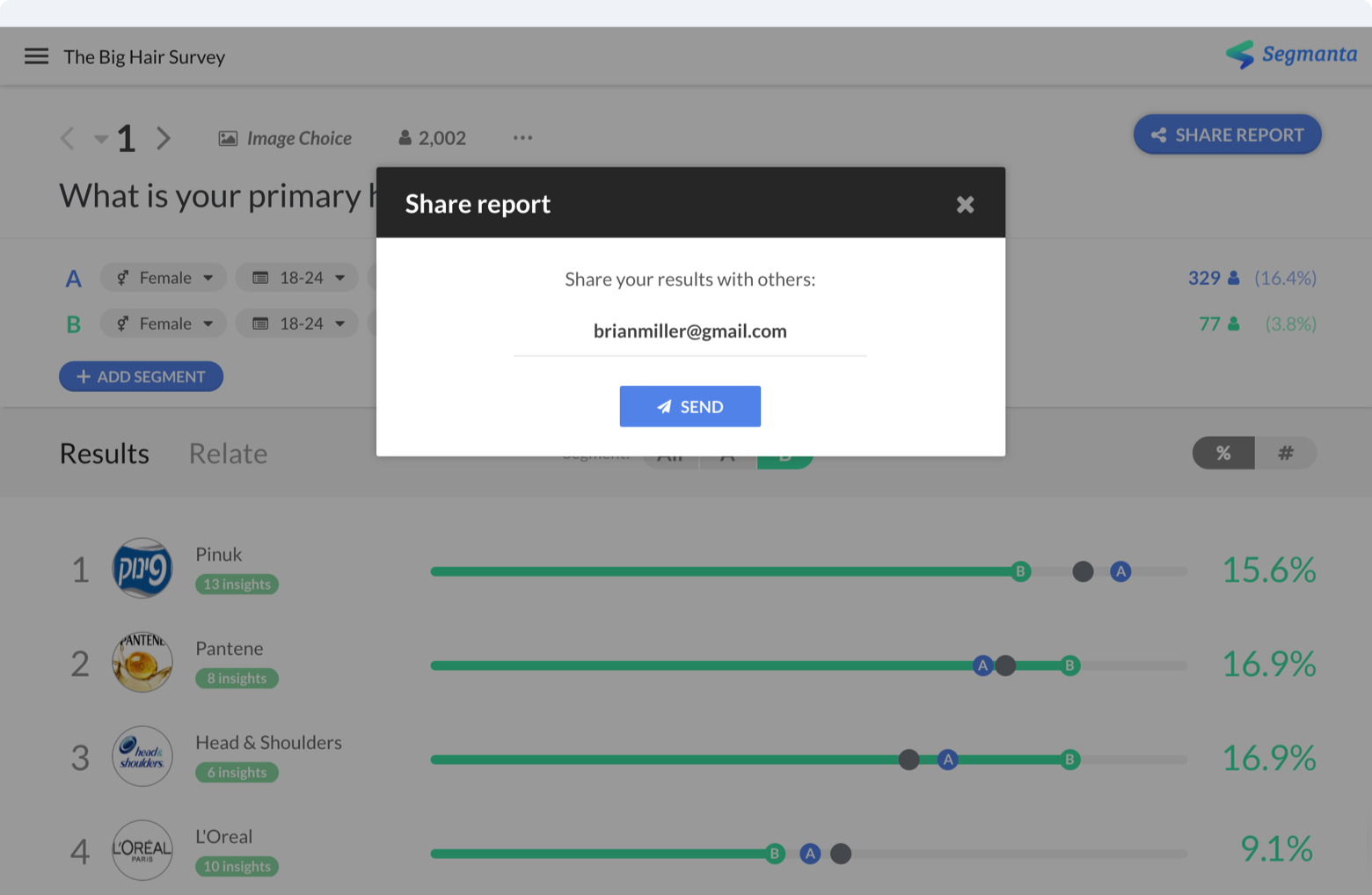 Reach Your Audience, Wherever They Are
Integrate your surveys everywhere and get honest,
in-depth and targeted feedback from the people
who matter to you most.
Flexible & Engaging
Surveys adjust to any device and platform bringing engaging, visual surveys to any website, email, social media post and more
Embeddable
Reach audiences with simple to install embed widgets, that incorporate seamlessly into any webpage
Targeted
Utilizing our unique fielding methodologies, you can reach highly relevant responses, slashing research time and costs
Relevant, Rich Data
Easily supplement survey data by passing known information back into your survey with URL parameters
The Easiest Way To Create Stunning Surveys That Deliver
Start creating

"Segmanta has changed consumer research from a long, arduous process to an easy way I can receive quick and professional feedback for the brands I work with. The responses I've received are invaluable and enable better-informed marketing and product decisions."

"Since adopting Segmanta as our feedback tool, we are able to collect quantitative data that we use to create experiences and services that go above and beyond our client expectations. The insights we gather using Segmanta have been instrumental to our growth over the last couple of years."
"Thanks to Segmanta's DIY survey creation and analysis tools, we do not need to bet or guess, we simply ask consumers directly, in real time. Across all functions and departments, Segmanta is an unprecedented empowerment tool, further enabling us to put consumers at the heart of our organization."
"We wanted to be autonomous in understanding the preferences and purchasing behaviors of our brand users. Segmanta gets us immediate insights with high level analytics that we share company wide. We love the user friendly design and features that result in high completion rates for every survey."