The beauty industry has changed more in the past few years than it has in the past few decades combined. Contributing to its transformation is the rise of social media, demand for personalization, consumer craving for brand authenticity and the emergence of smaller, niche brands -all factors that give consumers more ways to interact with more brands.
To get more insight into these changes, we surveyed 3,134 women in the United States, asking them about their makeup habits, brand preferences and reasoning behind recent makeup purchases. We then segmented results by age in order to compare responses across different generations: Generation Z, Millennials, Generation X, and Baby Boomers.
Click the image below to find out which makeup brand Generation Z-ers (ages 13-25) use the most. The answer might surprise you.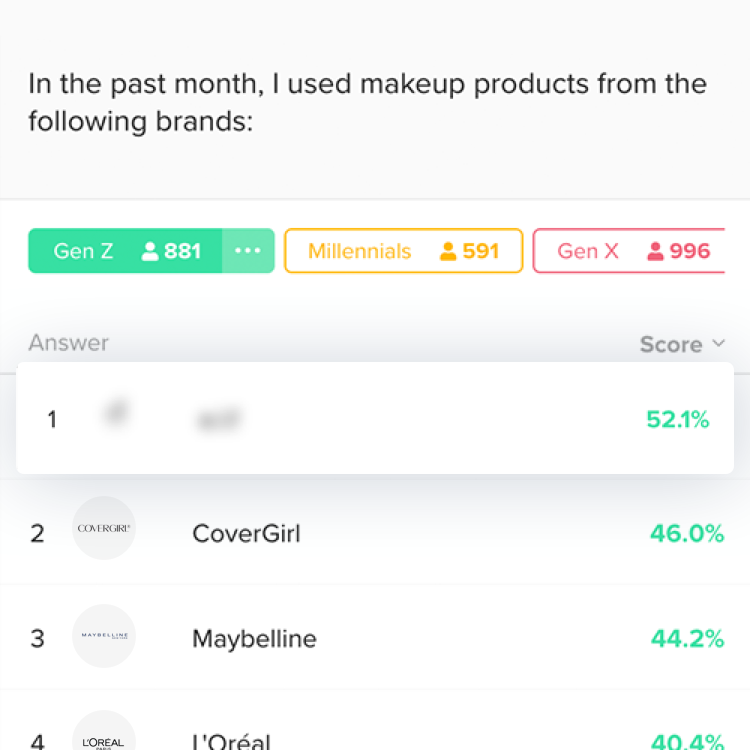 Visit the live interactive dashboard where you can view, analyze and share the results of this question, along with the full survey results of our beauty survey.